Collective Pavilion Cycling and/or Walking
Is an own stand a bit expensive? Especially for small companies, we have budget places in collective fair pavilions.
What do I get?
a wooden desk and a chair
lighting
use of electricity for a laptop
a back wall which can be used to hang illustrative and decorative material
your own stand number
the company name, mentioned separately in the list of participants on the website and in the brochure that will distributed during the event. The name Verzamelpaviljoen Fietsen / Wandelen will also be mentioned separately
two participants tickets
In need of special furniture, brochure racks, etc.? That can be ordered after login to 'My events'.
Performance
scaffolding wooden stall
a closed system rear wall of 1.00 meters wide and 2.50 meters high
above the pavilions there will be the text: VERZAMELPAVILJOEN WANDELEN (of FIETSEN of WANDELEN EN FIETSEN) / translation: COLLECTIVE PAVILION WALKING (or CYCLING or WALKING AND CYCLING)
on the desk you can attach your company name and/or logo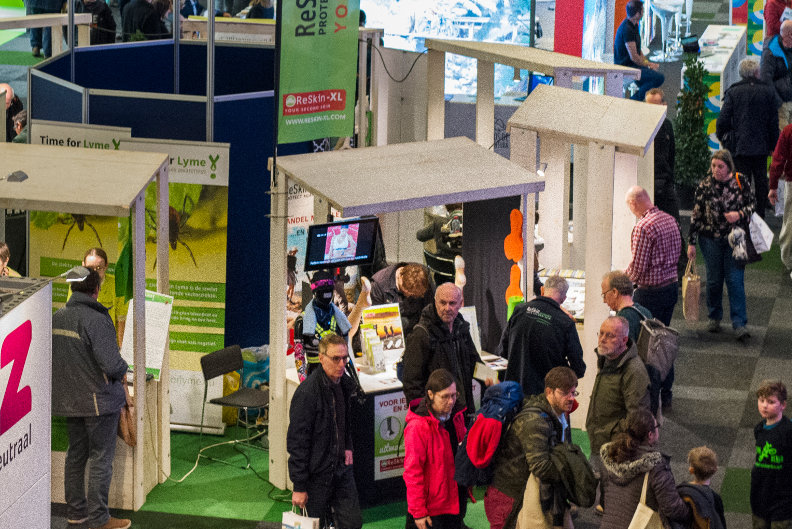 Public
The public appreciates these combined pavilions since they can get to know organizations they usually don't find on other large travel and holiday fairs.
Limitations
You can hire only one unit per company.