From routes to networks
Cycling tourism without cycling routes? It 's hard to imagine. For decades they have formed the basis for this form of tourism. They help cyclists on their way, lead them over cycling friendly roads passing all kinds of tourist attractions and through beautiful landscapes. With an established route, you benefit from the accumulated experience of fellow cyclists. You no longer need to discover the prettiest little lanes yourself.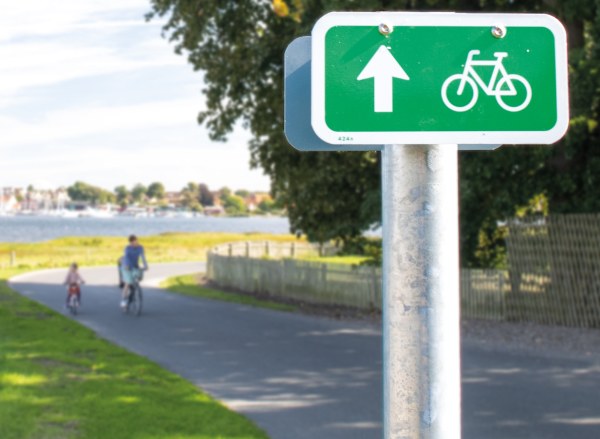 Many routes simply ran from A to B, initially. Then the route system developed a more complex structure. Routes were linked, so that people could switch from one route to another. Once you join up enough routes the network gradually creates itself.

Routes 2.0
You could call this cycle routes 2.0. The notion of 'cycling a route' has been replaced by 'cycling in a network'. Cyclists now put their own routes together across the network. Trips tailored to their wishes. The well-known node routes were the next phase in this development. Each node point is numbered, so that you don't even need to consult the map while you are cycling, you only need to note the node numbers you have chosen.
After Belgium and the Netherlands more and more countries are considering the roll-out of a finely meshed national route network. Not just for cyclists, but also for other route users like in-line skaters, walkers, horse riders etc. At the IBTC 2022, Marco Berends of Danish Cycling Tourism will share the insights and experience gained in a pilot project in four rural areas. He will also shed light on the methodology and strategy used.

Marco Berends: 'Methods and design of the future integrated cycle/hike network in Denmark', Wednesday 19 January, 12.30 - 13.15
Please see the programme.





With about three lectures per day by professionals from all over Europe and about four Round Table Sessions per day, this third edition of the IBTC will once again be presenting a comprehensive programme of contents for everyone engaged in Bicycle Tourism on a professional basis.
---