The International Bicycle Tourism Conference (IBTC)
115 professionals attended the 9 keynotes and 7 roundtables of the IBTC 2022 on January 19 and 20. You could certainly draw one conclusion based on all these online meetings: there is a bright future for cycle tourism!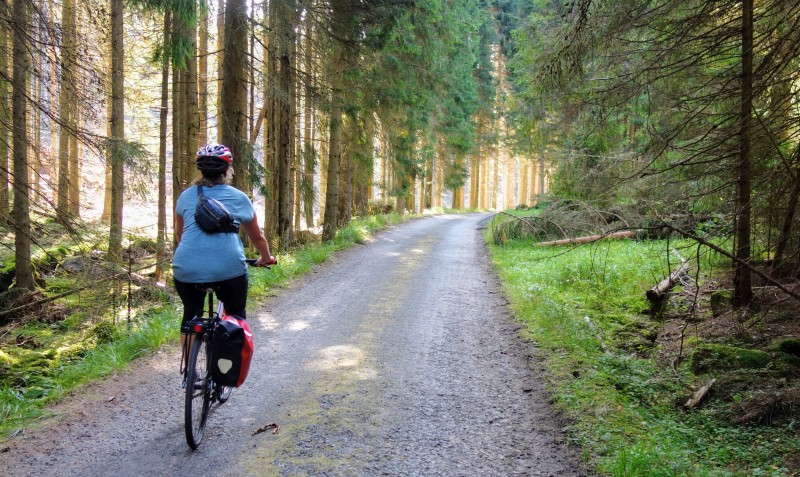 Impact corona on cycling
As on the previous IBTC edition, the impact of the corona pandemic on cycling came to the fore. The first waves of contamination had given a huge boost to bicycle use in Europe in 2020. And this has also had an effect on cycling infrastructure. Herbert Tiemens, policy advisor for the municipality of Utrecht, saw many new cycle paths in major cities during his bike ride to the Velo-city conference in Lisbon last summer, which in many cases are becoming permanent.
Bikepacking in Finland
Finland was clearly present in the IBTC program this time. The country is responding to the bikepacking trend, where cyclists make adventurous, multi-day trips through nature. This often happens with mountain bikes on unpaved paths. A network of trails has now been established in the southwest of the country and trails will follow in the part above the Arctic Circle in the coming years.
Luxembourg's ambitious plans
François Bausch, Minister of Mobility and Public Works, and Lex Delles, Minister of Tourism, presented the ambitious cycling policy of the Grand Duchy of Luxembourg. For example, according to the plan, the number of kilometers of bicycle paths will be almost doubled from more than 600 to more than 1,000 km and there will even be bicycle highways between several large cities. Excellent signage, free public transport, facilities such as repair stations along the way: everything points to the country becoming a true cycling mecca within a few years.
Projects in Denmark and Flanders
There was also news from Denmark, which is going to roll out a national route network for cyclists and walkers. Marco Berends, a Dutchman living in Denmark, is closely involved in its set-up and gave IBTC visitors an update on the status of this large-scale project. Johan Vanswijgenhoven of Tourism Flanders talked about the new iconic cycling routes in his keynote. It concerns 9 thematic routes, which are interconnected. With these routes, Flanders wants to profile itself internationally as a cycling destination in the coming years.

View the program.