New edition E-bike Xperience 2022
The edition in 2021 could not take place because of corona, but the E-bike Xperience will return in 2022! On Friday 25 and Saturday 26 February 2022, Jaarbeurs Utrecht will once again be the setting for the largest e-bike test event in the Netherlands.

In 2021 it was not possible to set up a full-fledged fair as we are used to. But that does not mean that we have been idle at Hicle Events. As an alternative, we presented the "Fiets en Wandelbeurs Online Experience"; a 100% digital and interactive event where e-bike brands could also present themselves.
Testing, testing, testing
For 2022 we will use the proven formula of the E-bike Xperience: testing e-bikes in a physical exhibition hall. We are once again setting up a large indoor track where visitors are given every opportunity to put the e-bikes and speed pedelecs to the test. For the latter category, there will also be a separate track on the course, where you can safely reach the top speed of 45 km/h.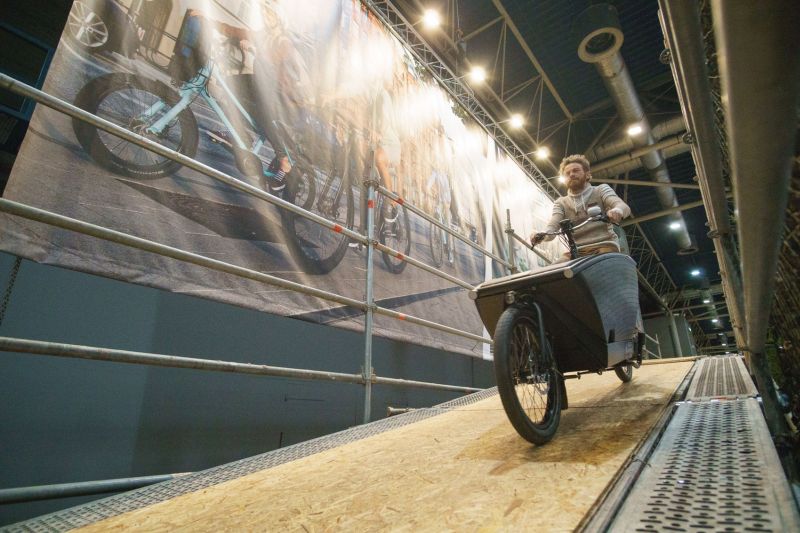 Outlook new edition
Fortunately, the prospects for 2022 are good. Governments are increasingly successful in reducing corona infections through vaccinations. It is quite possible that "regular fairs" could take place as early as February 2022, with no or very limited corona measures. The event will of course comply with all guidelines and safety regulations.
Tailwind
E-bike Xperience will have the wind at its back in 2022. There is still a huge consumer demand for electric bicycles. The end of that trend is far from in sight. The event offers exhibitors plenty of opportunities to collect leads and bring their latest models to the attention of a large audience.
Combination with 'Fiets en Wandelbeurs'
In 2022, the Xperience will once again be a combination with the Fiets en Wandelbeurs (Hike & Bike Xperience). Both take place simultaneously in Jaarbeurs Utrecht and a ticket for one event also gives access to the other. In recent years it has become apparent that the Xperience and Fiets en Wandelbeurs complement and reinforce each other. Fiets en Wandelbeurs visitors like to take a look at 'the neighbours', and vice versa. This leads to a lively exchange of visitors and new target groups to your stand.

We look forward to welcoming you to the exhibition floor in 2022!