Booth building options
If you don't want to build your own booth, we can do it for you.
We offer the following options:
Curtain Booth
Booth includes:
8' high back drapes
3' high side drapes
Header 7"x 44"
Carpet
Labor to Install & Dismantle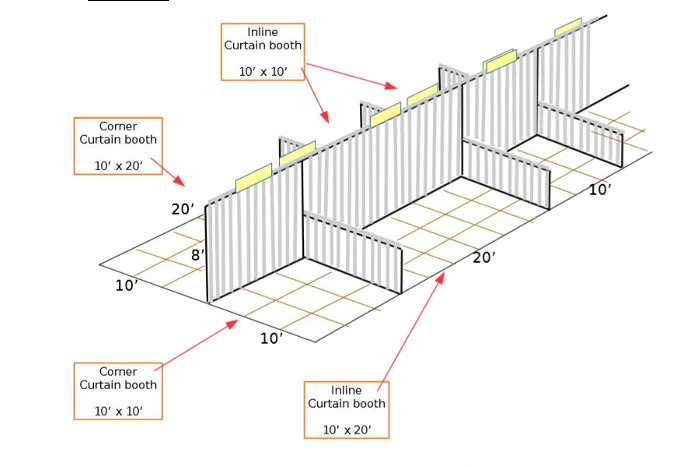 Customized booth
You can have our stand builder make a customized design. The minimum size is 10' x 10' in the hall and 10' x 20' at the test track.