The International Bicycle Tourism Conference
- The brand new congress for the bicycle tourism professional -
At the IBTC, Hicle presents examples of progress, problems and solutions in the field of bicycle tourism. With interesting speakers and plenty of networking options.
Thursday February 27th 2020 Jaarbeurs Utrecht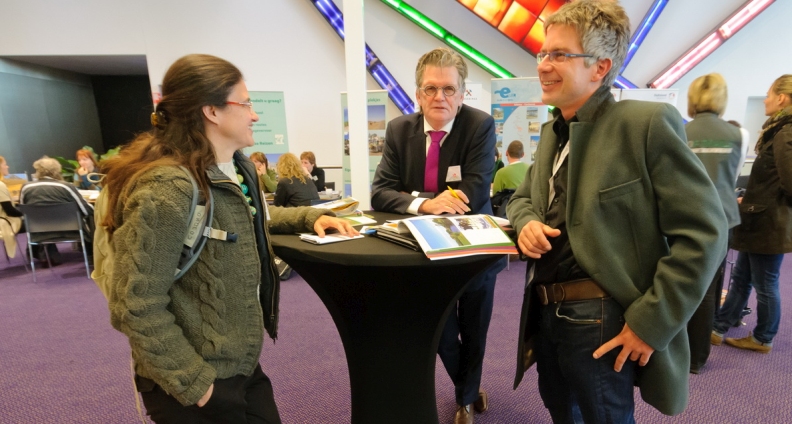 Bicycle tourism is really taking off. The EuroVelo-routes of the European Cyclists' Federation (ECF) are gradually spreading across Europe. More and more European countries are investing in bicycle (and walking tourism). Outside of Europe bicycle tourism is becoming an ever more important support for local economies. Bicycle routes have been opened or are being developed everywhere. Regional bicycle networks are expanding their scope.
Bicycle tourism? But what does the cyclist want?
Various surveys show cycling tourists spend more on average, than most other tourists and are thus important for the tourism sector as a whole.
But what do bicycling tourists actually want? What is their wish list when it comes to a cycling route? What kind of additional provisions or services are needed, such as baggage transport, and packages for accommodation? And also, who will welcome and house bicycling tourists? Which stakeholders are involved in the development of bicycle tourism? And do they work together or do they compete against each other?
At the first International Bicycle Tourism Conference, a number of interesting real-life examples will be highlighted, like:
problems with and solutions for the transport of bicycles on trains
engagement and aloofness of national and regional governments to the realisation of routes and infrastructure
solutions that have been brought into being by diligent, unrelenting lobbying
Information, ideas exchange and inspiration
The International Bicycle Tourism Conference 2020 is a wellspring of information, ideas exchange and inspiration. During the network sessions important contacts can be made. At the IBTC we will discuss a number of interesting examples concerning progress, problems and solutions in the field of bicycle tourism.
For professionals who have overlapping interests with bicycle tourism:
developers of bicycle routes and infrastructure
policy makers
tourist services
travel organisations and tour operators
accommodation providers
interest groups and stakeholders
providers of all kinds of related products and services|
The IBTC, a source of information, exchange and inspiration, an event you cannot miss!
What will it cost?
Cost of participation € 150,00 (excl. vat)
This is including:
lunch
post-conference drinks
network sessions with appitizers
Registration
Register via our online form. Or mail now to: .
Organization
This event is also organized by Hicle Events, the cycling and walking specialists. www.hicle.com.